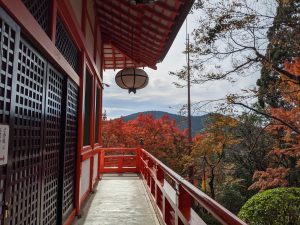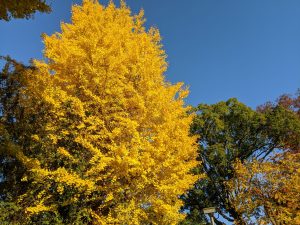 It was a high season of red leaves at Kyoto. If you were in Kyoto last week, you might face a big traffic jam. You might be able to enjoy that situation as if you are in festival. Or you could find a hidden place without disturbing.
The peak season of red leaves was passed last week. But let's look back the special moments with pictures.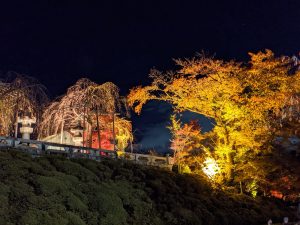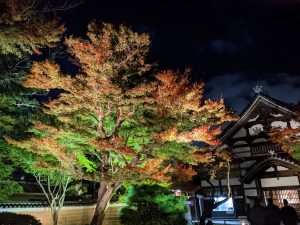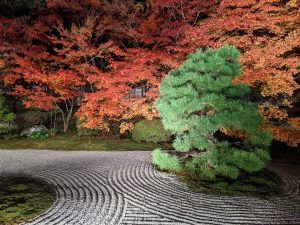 I went to Kiyomizudera-temple, Kodaiji-temple and Nanzenji-temple at night to see autumn leaves with lightning up. And I also went to Ginkakuji-temple, Enkoji-temple and Kuramadera-temple.
There are big differences between day and night. When we go to see them at noon, we can feel the beauty of natural. On the other hand when we go at night, autumn leaves with lightning up are fascinated us. If you have a chance to see them next year, why don not you enjoy both?
Great views autumn leaves and temples at Kiyomizudera-temple and Kyoto tower was peeked through autumn leaves at Kodaiji-temple. We were able to watch autumn leaves from the Japanese style home at Nanzenji-temple.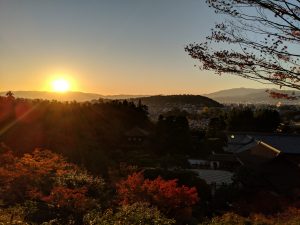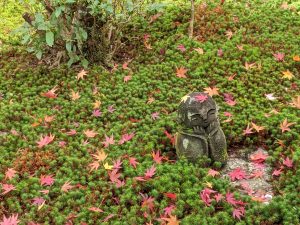 Wonderful landscape of Kyoto with autumn leaves at Ginkakuji-temple and we could enjoy them with slow time alongside "Philosophy Road".
Kuramadera-temple is also great point to feel mystery if there was not autumn leaves season. (I should write down a blog about Kuramadera-temple because of their attractive points)
Moreover Arashiyama area is said the one of the best place of autumn leaves. There is so much to say, I cannot write the place all in Kyoto. You may find your best place on yourselves.
From now it is coming winter. Speaking of winter, there are a lot of events like Christmas, New year and so on. If you come Kyoto this winter, we open traveler's cafe "Atlechia Gion" at Gion area.
We provide not only great meals and café but also some experiences like you only do in Kyoto. Now it is under contraction!! Please wait the latest news!!
【Kiyomizudera-temple】
294 Kiyomizu, Higashiyama Ward, Kyoto, 605-0862
https://www.kiyomizudera.or.jp/en/
How to access: 10 min on feet from Kiyomizu-Gojyo station(Keihan railway)
Referring to Google map
【Kodaiji-temple】
526 Shimokawaracho, Higashiyama Ward, Kyoto, 605-0825
How to access: 10 min on feet from Kiyomizu-Gojyo station(Keihan railway)
https://www.kodaiji.com/e_index.html
Referring to Google map
【Nanzenji-temple】
606-8435 Kyoto, Sakyo Ward, Nanzenji Fukuchicho, 86
How to access: 5 min on feet from Keage station(Subway)
http://www.nanzen.net/english/
Referring to Google map
【Ginkakuji-temple】
2 Ginkakujicho, Sakyo Ward, Kyoto, 606-8402
How to access: 30 min by No.17/5/3 buses from Shijyo area
https://www.shokoku-ji.jp/en/ginkakuji/
Referring to Google map
【Enkoji-temple】
35-5 Kitashirakawa Yamadacho, Sakyo Ward, Kyoto, 606-8272
How to access: 10 min on feet from Ichijyoji station(Eizan railway)
Referring to Google map
【Kuramadera-temple】
1074 Kuramahonmachi, Sakyo Ward, Kyoto, 601-1111
How to access: 3 min on feet from Kurama station(Eizan railway)
Referring to Google map