Hello tempura.tv fan. I am Taishi writing this blog on tempra.tv.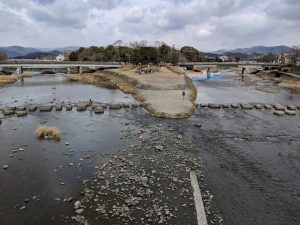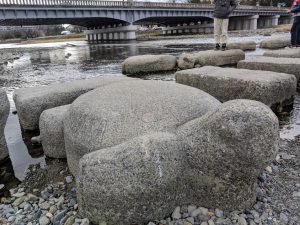 How long have you been able to stay Kyoto? If you have stayed here for a couple of days, you would make a no plan day to chill out. And then we recommend we go to Kamo River Delta.
You probably know Kamo River itself but Kamo River Delta is 3km to the north of the Shijyo Bridge. If you want to take a chill, it is one of the best places in Kyoto.
Here is a famous for local students, Kyoto University and Doshisha University. On weekend, some events are holding like playing instruments and game. You can freely join them and play with them!!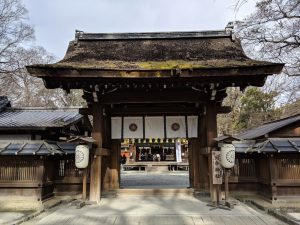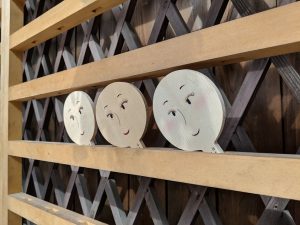 Based from Kamo River Delta, which is nearby Demachiyanagi station, three are lots of spot to do, like Shimogamo shrine, Kyoto Gosho where the Japanease emperors used to live and many antique cafes. It may be good to take it out and eat it dipping your feet into Kamo River.
When you go to Shimogamo shrine, you definitely go to Kawai Shrine to be beauty. To be beauty? Tamai princess(玉依姫) who is god of beauty is enshrined in Kawai shrine. And there is Mirror Ema that we make it up to beauty. It is good activity for every women, isn't it?
Moreover around Kamo Reiver Delta was used in some animation movies. The Tatami Galaxy is well known the animation all over the world. I met guys who love it very much in Canada:) If you are interested in The Tatami Galaxy from Wikipedia, https://en.wikipedia.org/wiki/The_Tatami_Galaxy how about feeling the atmosphere like them?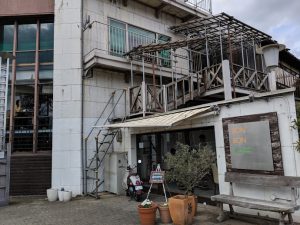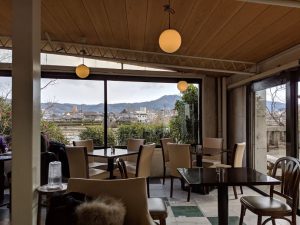 Are you getting hungry? There are a lot of great restaurants but I show you Bon Bon Café which used in The Eccentric Family.(wiki) https://en.wikipedia.org/wiki/The_Eccentric_Family This animation is also popular as well.
Moreover if you go there on 16th August, you can see the Great Bonfire Event on Five Mountains.
On the five mountains surrounding Kyoto, there are five icons, 大(Big),妙(Beautiful), 法(Law) Torii Gate, shape of shipand 大(Big).
Traditionally around 15th August is called Bon season that soul of dead is coming back to our world. During this season, we celebrate with them to be appreciated to an ancient soul. By Kamo River Delta 大 icon is appearing Nyoigadake mountain from 8:00pm.
Kyoto has variety of things to see, eat, touch and play etc.
If you leave some messages what you want to know more about Kyoto on this site, I will introduce them that you wish.
Let's enjoy and explore new Kyoto!!
Catch up soon. Bye
-Address-
【Kamo River Delta】
Mityakawacho, Shimogamo, Sakyo ward, Kyoto city, Kyoto, Japan. 606-0801
【Bon Bon Cafe】
447 Higashiiru, Imadegawa Kawaramachi, Kijiicho, Kamigyo ward, Kyoto city, Japan. 602-0841
【Kawai Shrine】
59 Shimogamo Izumikawacho, Sakyo ward, Kyoto city, Kyoto, Japan. 606-0807