Hello, tempura.tv fan,
I am Taishi writing this blog on tempura.tv.
Last week my friend coming from Russia had been Kyoto for 2days. It was first time coming to Kyoto for her, so I introduced that it is exactly Kyoto!! Today I am going to show the model course for visiting Kyoto first time:)
Day1: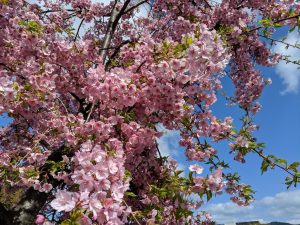 At first we walked around Kamo River to go to lunch. (Sorry we are night owls) Now that some kind of cherry blossoms, we can see them walking along Kamo River.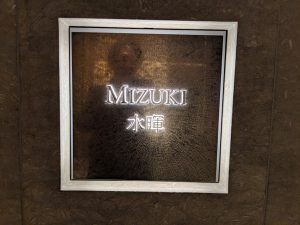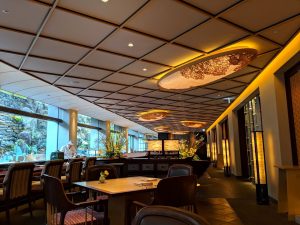 Our destination is Ritz Carlton Kyoto. As you Know Ritz Carlton is high class but we can have a weekday lunch at a reasonable price at Mizuki(水暉). They serve Japanese cousins called "Bento" that is a Japanese style packed lunch, consisting of varieties of items. It may be good to eat outside.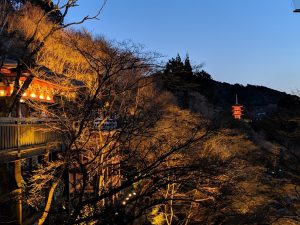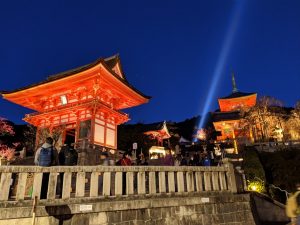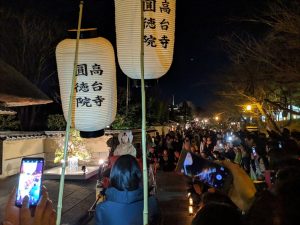 Next we Headed to Kiyomizu Temple by bus. From March 8th-17th between 6:00pm – 9:30pm, Kyoyo Higasiyama Hanatoro is being holded. In this term we can see a lot of event around Higashiyama area. My favorite is Kitsune no Yomeiri(狐の嫁入り) from Chion Shrine to Kodai Temple. It's a unique custom that honored fox ride a vehicle to get marriage.
Kiyomizu Temple is also being lighted up during this term. I also introduce a special spot Taido Meguri(胎内巡り) at Zuishi Mall, Kiyomizu Temple. It represents Mother's Womb. Its inside is totally dark and we cannot see any thing. The meaning is that you can be reborn and feel gratitute for everything!!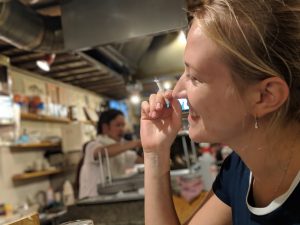 Last destination is NEW(ニュー) for diner. I recommend that you make a reservation because it is crowded by local Japanese. This restaurant is typical Japanese Izakaya style which order some dishes and share them for the group. It may be big surprised for non-Japanese that we can smoke with eating and drinking!! My friend are hesitated to smoke inside:) If you want to feel local experience, this is an awesome place.
This is a model case for traveling Kyoto. I will show another experience at next blog!!
Let's enjoy and explore new Kyoto!!
Catch up soon. Bye
-Address-
【Mizuki Ritz Carlyon】
Nijo-ohashi Hotori, Nakagyo-ku kamogawa, Hokodencho, Nakagyo-ku, Kyoto-shi 604-0902
Tel: +81 757-46-5522
 Reffering to Google map.
【Kiyomizu Temple】
294 Kiyomizu 1-chome, Higashiyama-ku, Kyoto-shi 605-0862
Opening hour: 6:00am-6:00pm (-6:30pm on August, September)
Special night hour: 6:00pm-9:00pm (please check here.)
Reffering to Google map. 
【New Karasuma】
315-19 Kamiyanagicho, Shimogyo-ku, Kyoto-shi 600-8099
Tel: +81 757 46-5270
Opening Hour: 5:30pm-1:00am
Referring to Google map.
Written by Taishi