Hello Everyone, Kyoto Explores:)
I am Taishi writing this blog on tempra.tv.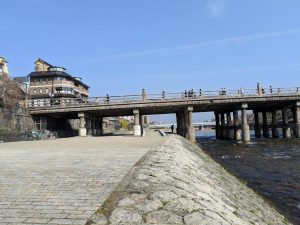 Do you think that Kyoto just has temples and shrines? Of course many guidebooks introduce to go to there as a tourist.
But you are not like them, are you?
I think that traveling is not only going to sightseeing places but also being and feeling as if you are living there.
Therefore I highly recommend that we bring our running stuffs and run around our hotel. We are able to see their local living as if we act like a local.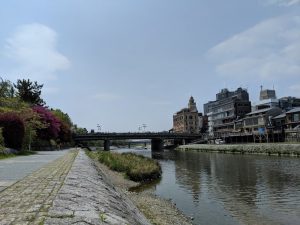 Today I am going to introduce Kamo River Delta. You probably know Kamo River itself but Kamo River Delta is 3km to the north of the Shijyo Bridge.
If you want to take a chill, it is one of the best places in Kyoto.
Here is a famous for local students, Kyoto University and Doshisha University. On weekend, some events are holding like playing instruments and game. You can freely join them and play with them!!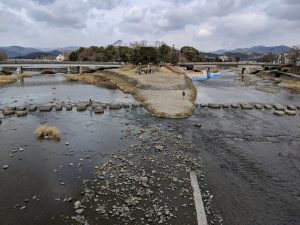 Moreover around Kamo Reiver Delta was used in some animation movies. The Tatami Galaxy is well known the animation all over the world. I met guys who love it very much in Canada:)
If you are interested in The Tatami Galaxy from Wikipedia. How about feeling the atmosphere, it is like we are in the animation movie!!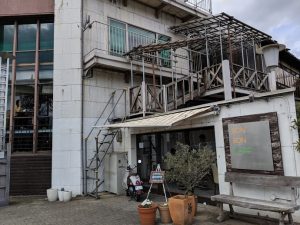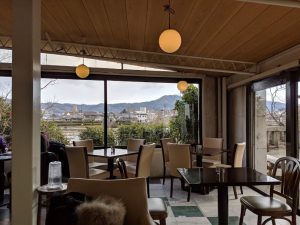 Are you getting hungry? There are a lot of great restaurants but I show you Bon Bon Café which used in The Eccentric Family.(wiki) This animation is also popular as well.
You assume that Kyoto is just old city. However its atmosphere matches well with Japanese animation. Because Kyoto is said the city which have happened mysterious things being Yokai(Japanese Ghosts) because Kyoto has the longest history in Japan and they are also respect these traditions.
In addition, if you go there on 16th August, you can see the Great Bonfire Event on Five Mountains. What is the Great Bonfire Event on Five Mountains?
A forest fire? No. It is a Kyoto's traditional event called Gozan no Okuribi. It is five giant bonfires are lit on mountains surrounding the Kyoto city. It signifies the moment when the spirits of decades family members, who are said to visit this world during Obon, are believed to be returning to the spirit world.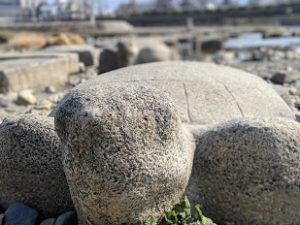 Kyoto has variety of things to see, eat, touch and play etc.
If you leave some messages what you want to know more about Kyoto on this site, I will introduce them that you wish.
Let's enjoy and explore new Kyoto!!
Between Shijyo Ohashi Bridge and Kamogawa River Delta from google map.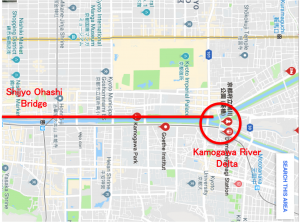 Catch up soon. Bye
Written by Taishi