Good morning Early Birds,
I am Taishi writing this blog on tempura.tv.
Do you usually run? How about doing in Kyoto like a routine? Kyoto is the best place that you act something at early morning. You will find new things when you are running!!
Note: You absolutely run early morning around AM 8-10. After that, it is so crowded!!
Today I recommend to run around Okazaki(岡崎) area. Okazaki is cozy area and also has special places. For example you can visit Heianjingu Shrine(平安神宮), Nanzenji Temple(南禅寺), Kyoto City Zoo and Kyoto National Museum etc.
In addition there are many awesome restaurants. Let's get started!!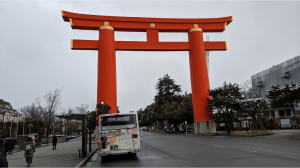 Can you image how tall it is. The height is 24m and the width is18m. You are probably overwhelmed that size. This is start point.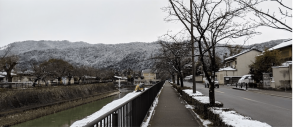 It commands a fine view, doesn't it? You can enjoy for looking a great view every season. It is better say hello to other runner when you are running!!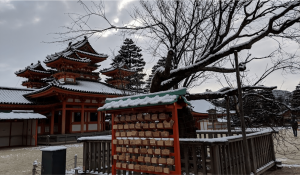 This is the main spot for running around Okazaki area. Heian Shrine was founded in 1895. Do you think it has a short history?
Exactly yes, but Heian Shrine has a very important meaning of founding it. The reason is that it is the 1100th anniversary of the capital's foundation in Kyoto(794). It also has a festival called Jidai Matsuri Festival(時代祭). What's Jidai Matsuri from Wikipedia.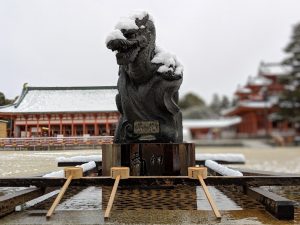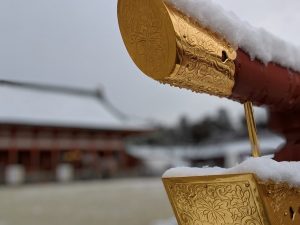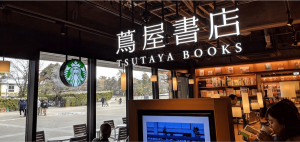 Do not forget to visit ROHM Theater Kyoto in Okazaki Park. There is special Starbucks collaborating with Tsutaya Book. You can find good books which introduce things of Kyoto written in English.
Of course you can chill out at Starbucks with Tsutaya book.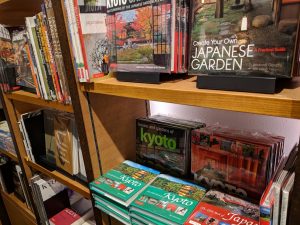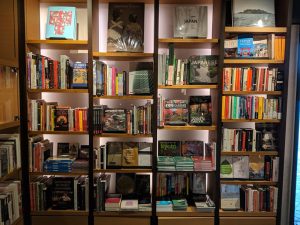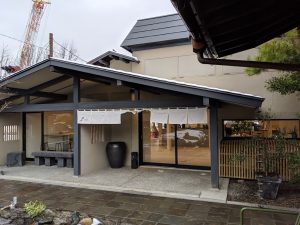 Finally let's have a breakfast. Do you know there is café which collaborates with smart(Mercedes Benz) and café. We can have meals and café. This American coffee is awesome. You should try it!!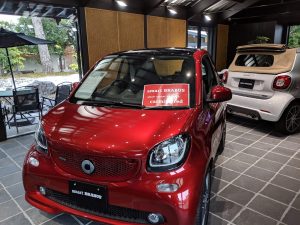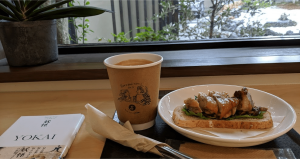 Of course they are just parts of Okazaki Area. It still has lots of things you probably like.
Kyoto has variety of things to see, eat, touch and play etc. If you leave some messages what you want to know more about Kyoto on this site, I will introduce them that you wish.
Let's enjoy and explore new Kyoto!!
Catch up soon. Bye
-How to Access-
The nearest station is Higashiyama(東山), Subway Tozai Line. And walk about 5min. or take a bus at Okazaki Koen(岡崎公園) bus stop from dountown or Kyoto station.
How to access from downtown referring to Google maps.
How to access from Kyoto station referring to Google maps. 
-Address-
【Heian Shrine】
Okazaki Nishitennochi, Sakyo-ku, Kyoto-shi, Kyoto Prefecture 606-8341
【Tsutaya Book × Star Bucks(ROHM Theater Kyoto)】
13 Okazaki Saishojicho, Sakyo-ku, Kyoto-shi, Kyoto Prefecture 606-8342
ROHM Theater Kyoto
Original Website: https://rohmtheatrekyoto.jp/en/
【Smart Cafe】
20 Okazaki Minamigoshocho, Sakyo-ku, Kyoto-shi, Kyoto Prefecture 606-6334
Written by Taishi