Hello Everyone, Kyoto Explore:)
I am Taishi writing this blog on tempura.tv.
Do you sometimes want to drink Starbucks Coffee even you are traveling? Of course Kyoto also has a lots of shops, 33 now.
But you want to feel the special atmosphere in Kyoto, don't you? Starbucks have 4 special shops around Kyoto city. Since we are here in Kyoto, might as well visit there!!
<Starbucks Coffee Kyoto Sanjo-Ohashi>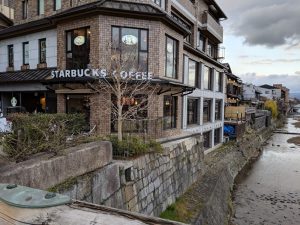 This Starbucks is along Kamo River. When you are there, you should take a window side!!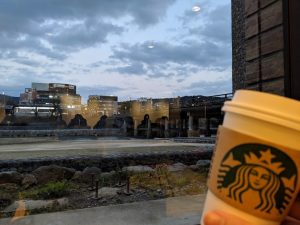 How about hanging out with Sanjo Bridge? It is the only the place of Starbucks that we can see Kamo River:)
<Starbucks Coffee Kyoto Karasuma-Rokkaku>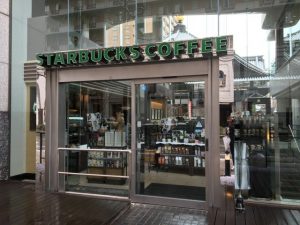 It may be only place to see a National Treasure with Starbucks Coffee. It is Rokkaku Mall(六角堂) Official name is Choho Temple(頂法寺) designed as a national treasure.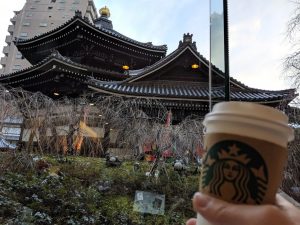 Prince Shotoku Taishi(His name is same as my name!!) establied it Heian period. Heso Ishi Stone(へそ石) at Rokkaku Mall is also remarkable point because of center of Kyoto. You should check where is center od Kyoto!!
<Starbucks Coffee Kyoto Okazaki-TSUTAYA BOOKS>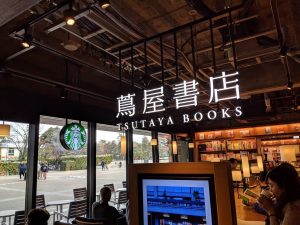 How about making a next plan with drinking a cup of coffee? This Starbucks is collaborated with TSUTAYA BOOKS. We can freely read books there.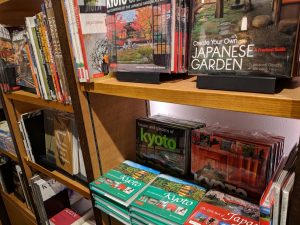 This shop has a lot of books written by English. You can catch information about Kyoto:)
<Starbucks Coffee Kyoto Nineizaka-Yasakachaten>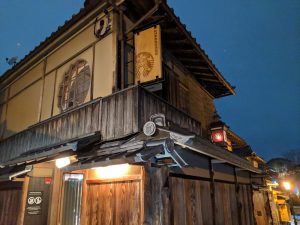 How beautiful it is!! We have never seen such a special Starbucks Coffee all over the world. It is including a culture of Kyoto which is old traditional style.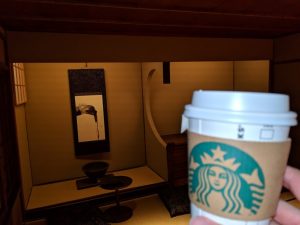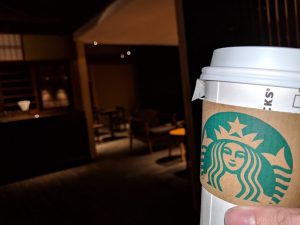 Everywhere is old Japanese style that state of remaining as it was. This mood is super match as neighbor around Kiyomizu Temple(清水寺). You definitely visit early morning(from 8AM) or late night.(until 8PM) due to be so famous place now.
How about completing 4 differ features Starbucks Coffee?
Let's enjoy and explore new Kyoto!!
Please leave some comments that you want to know more!!
Catch up soon. Bye
-Address-
<Starbucks Coffee Kyoto Sanjo-Ohashi>
Address: 113 Nakajimacho. Sanjo-Kawaramachi-Higashiiru, Nakagyo-ward, Kyoto city, Kyoto 604-8004
Original Website: https://www.starbucks.co.jp/en/search/detail.php?id=68&search_condition=Kyoto
<Starbucks Coffee Kyoto Karasuma-Rokkaku>
Address: 254 Donomaecho, Rokkakudori-Higashinotori-Nishiiru, Nakagyo-ward, Kyoto city, Kyoto 604-8134
Original Website: https://www.starbucks.co.jp/en/search/detail.php?id=880&search_condition=Kyoto
<Starbucks Coffee Kyoto Okazaki-TSUTAYA BOOKS>
Address: ROHM Theatre Kyoto 13 Okazaki-Saishijicho, Sakyo-ward, Kyoto city, Kyoto 606-8342 606-8342
Original Website: https://www.starbucks.co.jp/en/search/detail.php?id=2075&search_condition=Kyoto
<Starbucks Coffee Kyoto Nineizaka-Yasakachaten>
Address: 349 Masuyacho, Shimogawara-Higashiiru, Minamimon-dori Kodaiji, Hifashiyama-ward, Kyoto city, Kyoto 605-0826
Original Website: https://www.starbucks.co.jp/en/search/detail.php?id=1476&search_condition=Kyoto
Written by Taishi